Service List
Hair Styling
Shampoo and Blowdry
$18 to $25
Addtional Flat Iron or Curling Iron
$10
Haircut and Styling
Including Shampoo and Blow Dry
$25 $30 $35 $40 and up
Highlights
Foil Highlights
$65 and up
Partial Foil Highlights
$45 and up
Permanent Hair
Permanent Wave
$75 and up
Quality Solutions
$15 and $25
Setting Perm
$150 and up

*(Our perms include Haircut and Styling)
Straight Perm
Japanese Thermal Reconditioning
$260 and up
Straightening Perm
$180 and up

*(Our perms include Haircut and Styling)
Coloring
Color Retouch
$45
One Processing Color
$45 and up
Semi Permanent Color
$45 and up
Hair Treatment
Steamer Treatment
$30 and up
Scalp Treatment
$18
PPT DO Treatment (for colored or perm hair)
$45 and up
*NEW Inphenom Treatment (Treatment to repair the hair from the inside out!)
$80
*We do suggest our customers to come in for a consultation before making an appointment*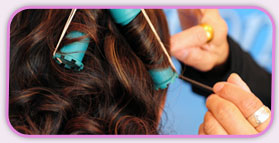 Setting Perm
Setting perm is the latest breakthrough technology in the hair fashion.   It is the best combination of straight and curly hair.  We can customize your hair to fit any desired style.  We will make you look and feel like falling in love again and again.
最新科技-塑型燙是現在的流行焦點,直與卷的結合,突破傳統燙髮方式能依個人髮質髮型量身訂做最佳造型,活潑易定型,如電棒般的卷度,讓你變個甜蜜浪漫小女人哦!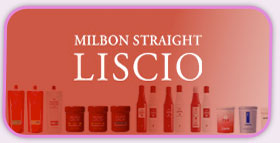 Straight Perm
Milbon Straight Liscio makes resistant/curly/wavy hair look naturally straight & shiny and manageable.  What is Thermal Reconditioning? With thermal reconditioning, your hair becomes silky, smooth, and shiny. After the treatment, the hair becomes more manageable and looks healthier.

To get the best result of thermal reconditioning, it is crucial to use the right products, the right technique, and most importantly, to choose the right hairstylist with extensive knowledge and experience of this treatment.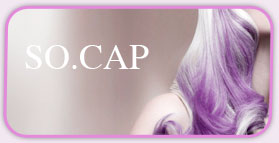 Hair Extension Design
Imagine having thick, long, healthy-looking hair that until now has been almost unattainable. We introduces a new hair extension process that will transform hair into a full bodied, long, rich textured and stunning look that was formerly available only to entertainers and fashion models.

*Please call and come in for a consultation for this service.